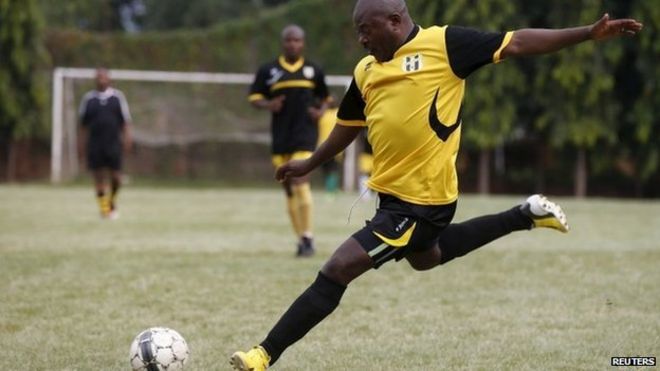 Burundi's President Pierre Nkurunziza has been photographed playing football as protests continue over his bid to run for a third term in office.
Mr Nkurunziza was playing in his daily kickabout with friends in the capital, Bujumbura.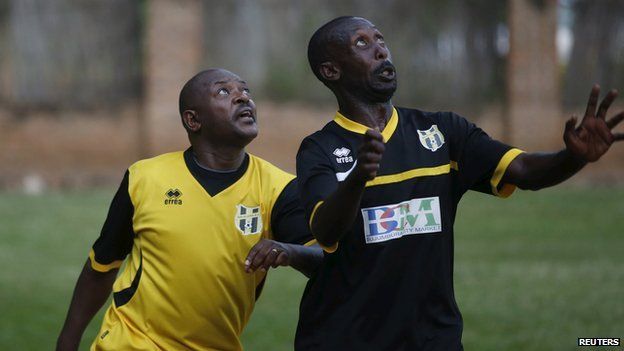 President Nkurunziza is a qualified football coach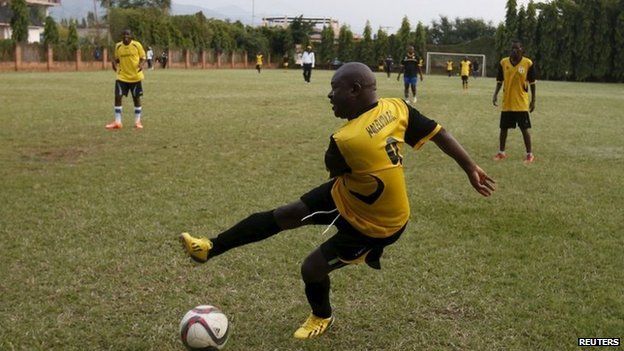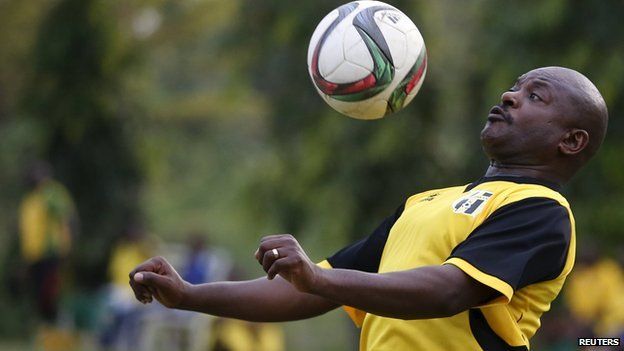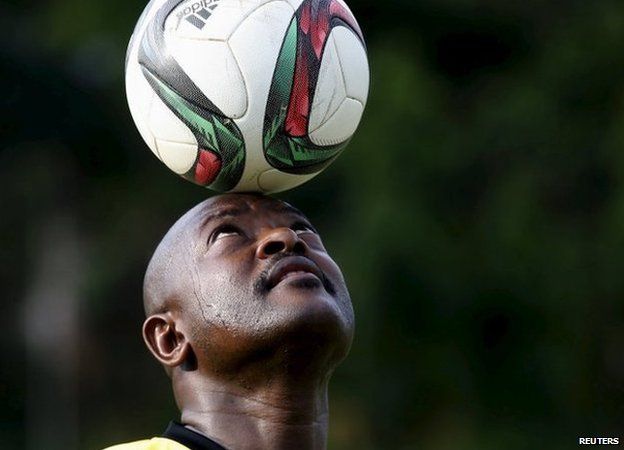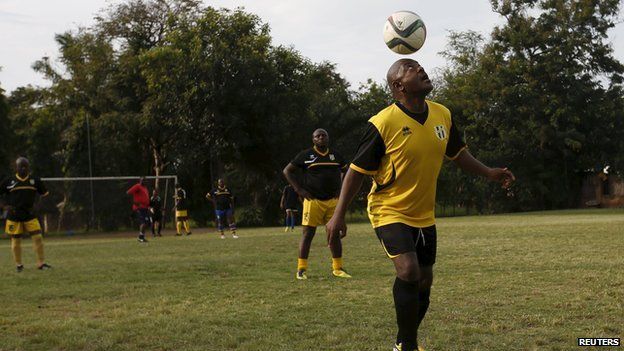 What are your thoughts? Please comment below and share this post!