Former NFL player Antonio Armstrong and wife shot dead by teenage son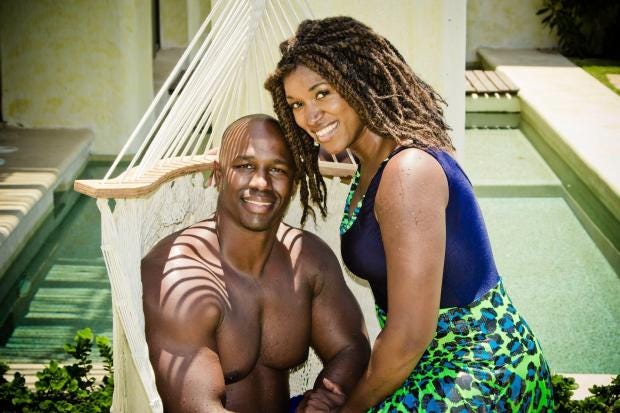 The teenage son of former NFL player Antonio Armstrong has been charged with murdering his parents at their home in Houston, Texas. Mr Armstrong, who spent a season as a linebacker with the Miami Dolphins, and his wife Dawn were both shot in the early hours of Friday morning. Ms Armstrong died at the scene, while her husband was later pronounced dead at the city's Memorial Hermann Hospital, having suffered a gunshot wound to his head.
All three of the couple's children were in the house at the time of the shooting, police said, including a 20-year-old son and a teenage daughter, neither of whom were hurt. The suspect, who is 16, called 911 at around 1.30am, shortly after the shooting occurred. He was charged as a juvenile and his name has not been released.
Police said they did not believe there was any history of domestic abuse in the family. Houston police homicide investigator Jimmy Dodson told
KPRC
that the Armstrongs were "an outstanding family" adding that Mr Armstrong was an associate pastor at a local church. "He's a great guy. The mother was apparently a great mother, according to family members," Mr Dodson said. "It was kind of the all-American family."
Mr Armstrong, 42, had been a college football star at Texas A&M University, and was named an All-American in his senior season as a linebacker for the A&M Aggies. He was drafted by the San Francisco 49ers in the sixth round of the 1995 NFL Draft but fractured an ankle in training and was released later that year, signing with the Dolphins, for whom he played four games.
A motivational speaker and fitness trainer, he and his wife owned a chain of three gyms called First Class Training in the Houston area. Former A&M head coach RC Slocum said in a statement: "Antonio was a special young man. He was an all-American and an outstanding player, but he was an even better person. He was such a positive influence on his teammates. He always had a great big smile and was a joy to coach."
What are your thoughts? Please comment below and share this post!