Gambia Updates: Yahya Jammeh's rule extended by the parliament
The Gambian parliament has adopted a resolution that allows President Yahya Jammeh to stay in power for three more months.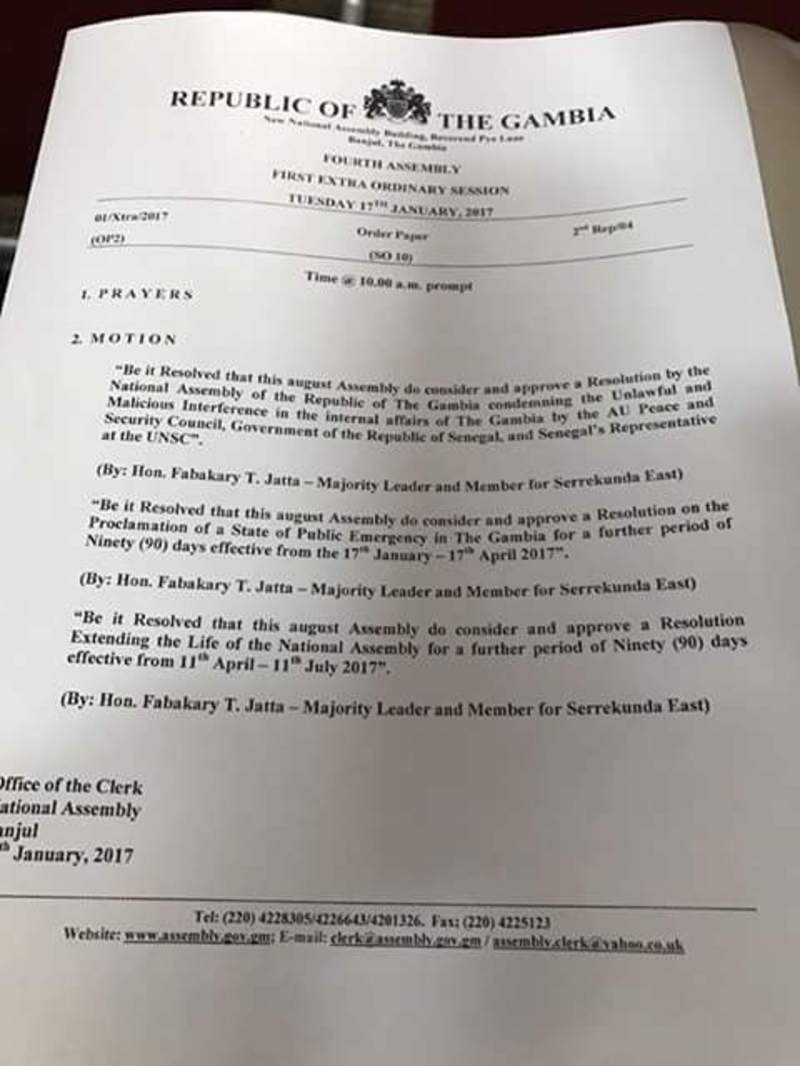 It was passed on Tuesday as a 90-day state of emergency was approved by the parliament.
Today was officially meant to be the president's last day in office after he lost elections in December.
At first he accepted defeat to Adama Barrow, but then launched a legal challenge to have the results annulled.
The Supreme Court hearing his challenge is unable to meet until May because its judges, most of whom come from neighbouring countries, are not available till then.
Regional leaders have been trying without success to persuade Mr Jammeh to hand over power.
The parliamentary resolution condemns the "unlawful and malicious interference in the internal affairs of The Gambia by the AU Peace and Security Council, government of Senegal and Senegal's representative at the UNSC (Security Council)".
Please kindly comment below and share this post on your social media