"I Am Just Only 23years Old And I Make $100,000 Every Single Week" – Nigerian Singer, Davido Reveals
The "Gbagbe oshi" crooner took to his Snapchat to reveal how much he
earns in a week and it's a whooping USD100k which is about 47million when converted to naira.
Talk about balling hard… Of course, 47million naira ain't bad for a 23 year old…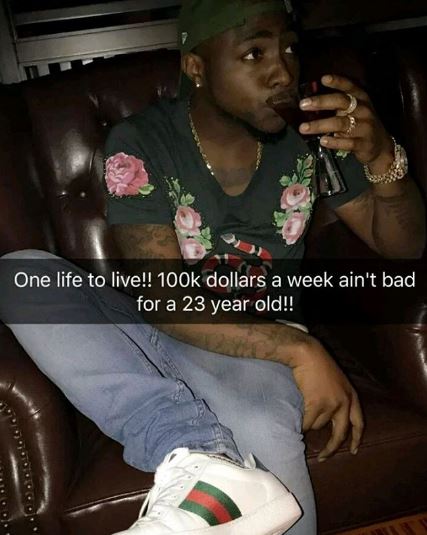 What are your thoughts? Please comment below and share this post!