Kenyan President, Uhuru Kenyatta launches new fleet of armoured personnel carriers to fight terrorism
In a photo opportunity even Russian leader Vladimir Putin would have been proud of, Kenyan President Uhuru Kenyatta was pictured at a ceremony earlier today to launch a new fleet of armoured personnel carriers (APCs).
Posting the photos on his official Facebook page, Mr Kenyatta said:
"The purchase of the APCs is a very important milestone as it will go a long way in securing the frontier areas of our country. This way the police service will not have to depend on the military or other security agencies… to perform their duties."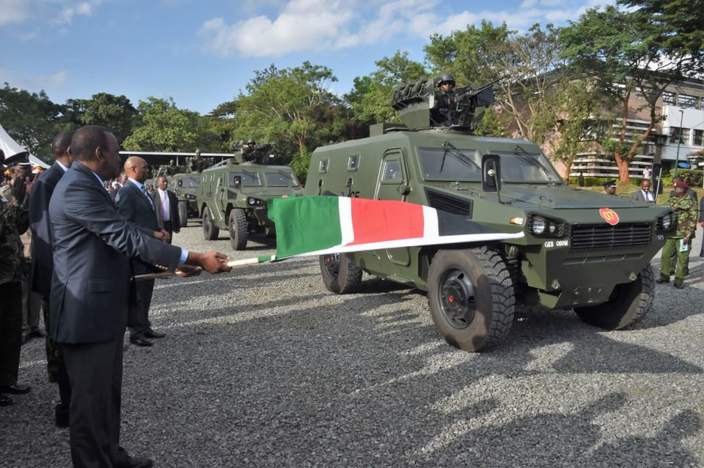 Kenya is still reeling after a deadly attack on a Kenyan army base in Somalia, in which Islamist militant group al-Shabab said it killed 100 soldiers.
Please kindly comment below and share this post on your social media