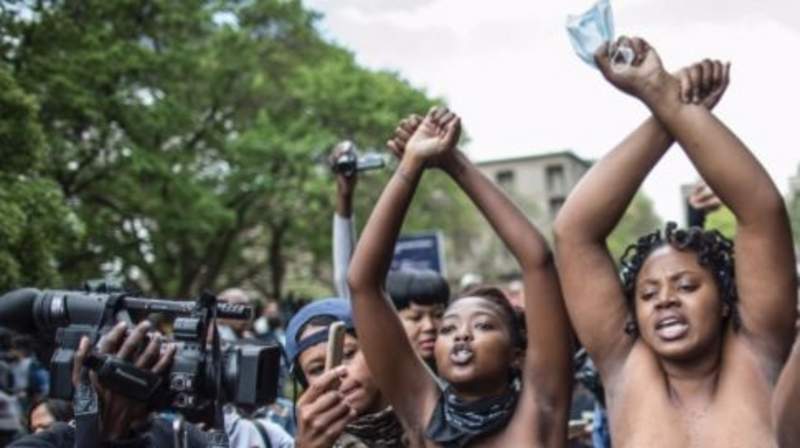 At least two female students at a leading South African university have taken off their bras to protest against against alleged police brutality.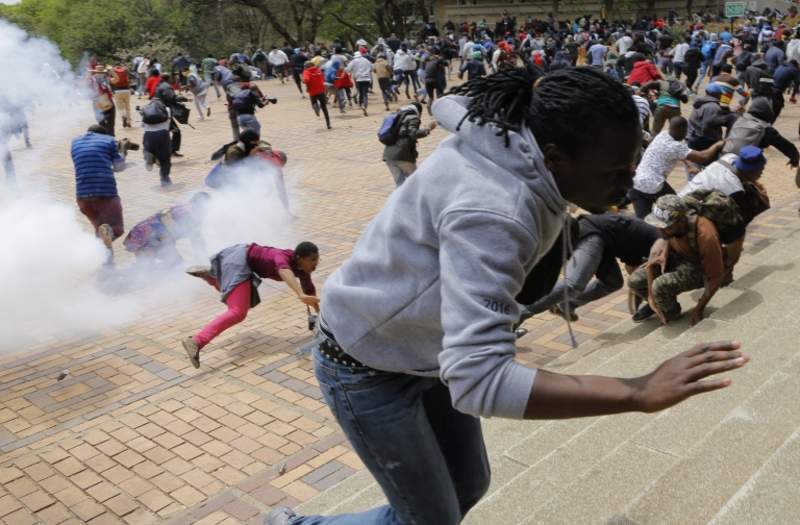 In a video posted on Twitter, the topless students stared at police with their hands crossed above their heads, chanting:







It's for free education. Stop shooting us' comrades. Cease fire' comrades. It's for free education."
Police fired rubber bullets and stun grenades to disperse protesting students at the University of Witwatersrand in the main city, Johannesburg.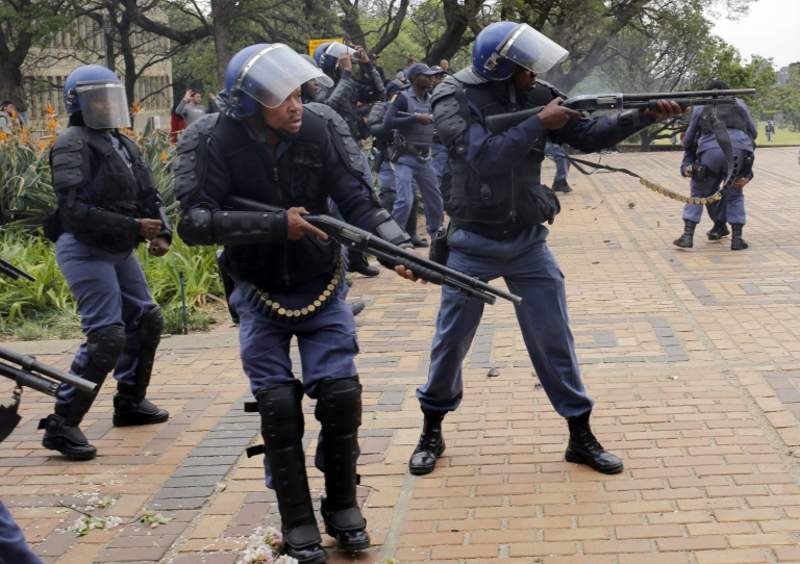 Its vice-chancellor, Adam Habib, said police and private security guards would help "take back our campus" on behalf of students and staff who wanted to return to class, the Associated Press news agency reports.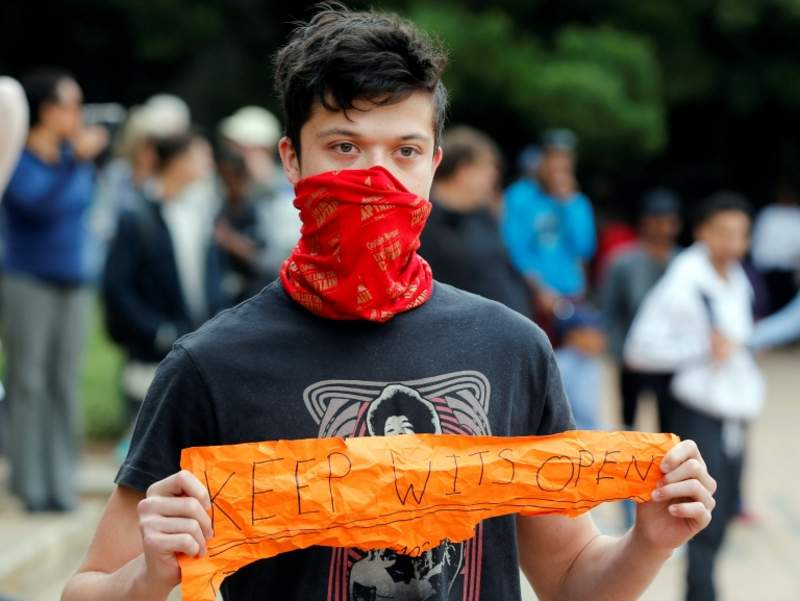 The university and other campuses have been hit by protests since last month, when the government proposed a tuition fee increase of up to 8%t for 2017.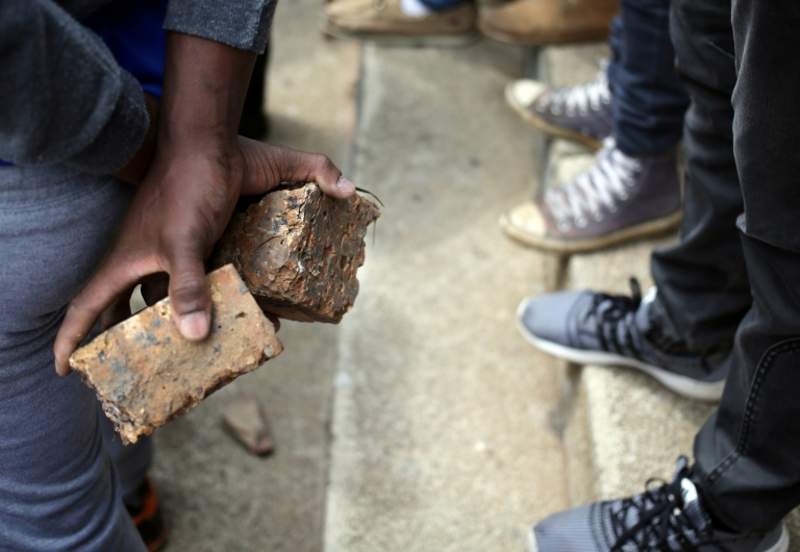 The protesters are demanding that tuition fees be scrapped, causing some of the worst unrest at South African universities since apartheid ended in 1994.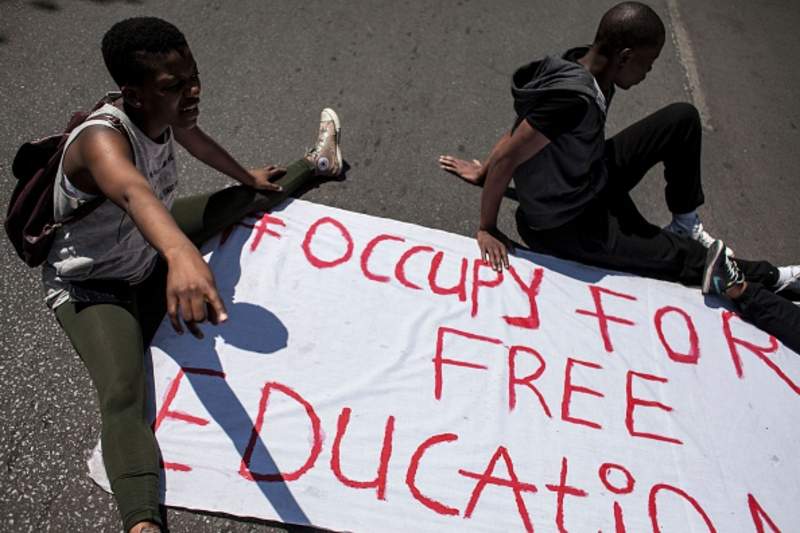 President Jacob Zuma has said the protests have damaged property worth about $44m (£35m) and threaten to sabotage the country's higher education system.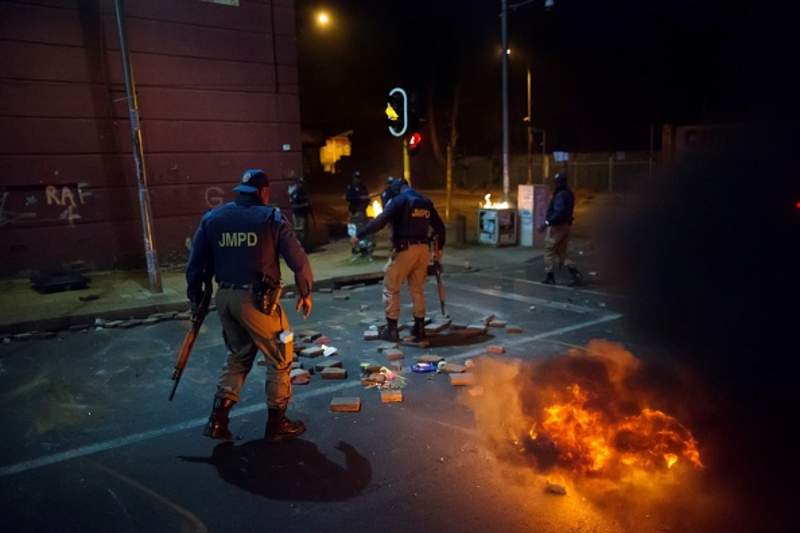 See earlier post for more details
Please kindly comment below and share this post on your social media