South African President, Jacob Zuma to Pay Back $24Million Dollars Used to Refurbish his Mansion
He has been under pressure since 2014, when the office of the Public Protector (this is a body in South Africa specially set up to investigate misconduct amongst and complaints against public officers in all state affairs) said Zuma "benefited unduly" from his private home upgrades.
They also stated his his conduct was "inconsistent with his office as a member of the cabinet". It recommended he reimburse taxpayers for a "reasonable part" of the costs.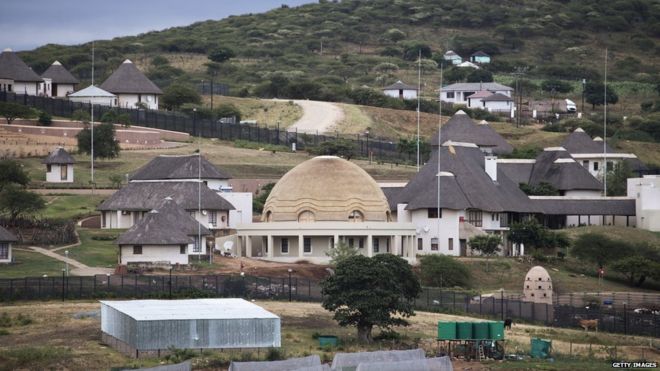 The home additions and improvements included a swimming pool (which was listed as a 'fire-fighting facility), an amphitheater, visitors center and cattle and chicken areas.
At the beginning of parliament in 2015, Julius Malema's Economic Freedom Fighters (EFF) opposition party members were shouting "pay back the money!"during Zuma's State of the Nation address and had to be carted out of the building.
After a hearing last week on the issue, the President has now told the country's finance minister to determine how he will pay back the funds.
Source: Financial Times |
What are your thoughts? Please comment below and share this post!