Source: Insurance
Wendy Appelbaum is the only daughter of South African tycoon Donald Gordon. She previously served as a director at Liberty Investors, an insurance and real estate firm her father founded, and was one of the company's largest individual shareholders. She went on to sell her shares and became cash rich. Along with her husband, she purchasedDeMorgenzon, a wine estate in Stellenbosch. She was also a co-founder and Deputy Chairman of Women's Investment Portfolio Limited (Wiphold), an investment company entirely controlled by women. Wiphold has over $150 million in assets. Appelbaum is also one of Africa's most active philanthropists and has donated over $23 million to fund the creation of the Gordon Institute of Business Science and the Donald Gordon Medical Centre. She is the chair of the South African Women's Professional Golfers' Association.
Wendy Appelbaum is one of Africa's most active philanthropists, having donated over US$23 million (R274 million).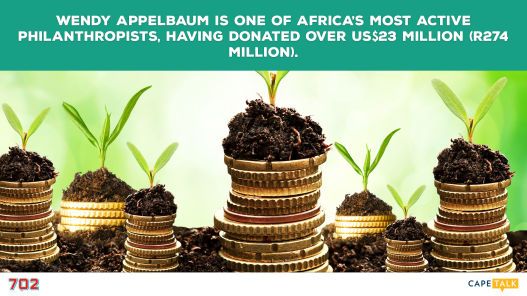 The more you have the more responsibility you have to share it with those who don't.

— Wendy Appelbaum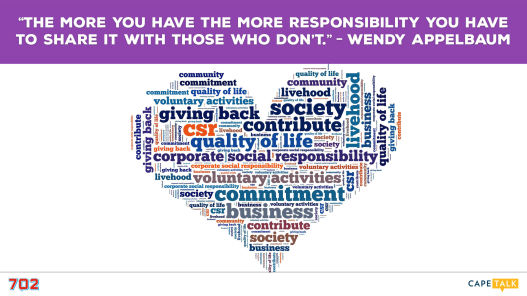 In my father's house; it was almost like growing up in a business school!

— Wendy Appelbaum

My first job was in advertising. It was fabulous and I learned an enormous amount.

— Wendy Appelbaum

I challenged my father from the day I was born, but I don't think he expected me to do it in the boardroom!

— Wendy Appelbaum

I did an in-depth investigation into garnishee orders and realised the entire thing is sick and rotten. This is a fight for human dignity! I'm fighting garnishee orders and believe it's a good fight.

— Wendy Appelbaum

I always wanted to farm. Living in nature is absolutely fabulous! We play baroque music to our vineyards and I'm starting to make money out of wine.

— Wendy Appelbaum
What are your thoughts? Please comment below and share this post!