2 Ivory Coast's Olympic medalists given houses and cash rewards by the President
Ivory Coast won two medals at the just concluded Olympics and the medallists have been gifted houses along with cash for their efforts. Cheick Cisse, who won taekwondo gold, was given $85,000 and Ruth Gbagbi, who won bronze in the women's event, got $51,000.


President Ouattara and his wife Dominique wore the medals as they posed with the athletes for photos at the presidential palace in the country's commercial capital, Abidjan.

Prior to Rio, Ivory Coast had only won one Olympic medal. Gabriel Tiacoh won a silver medal in the men's 400m in the 1984 Olympics in Los Angeles.  More photos after the cut.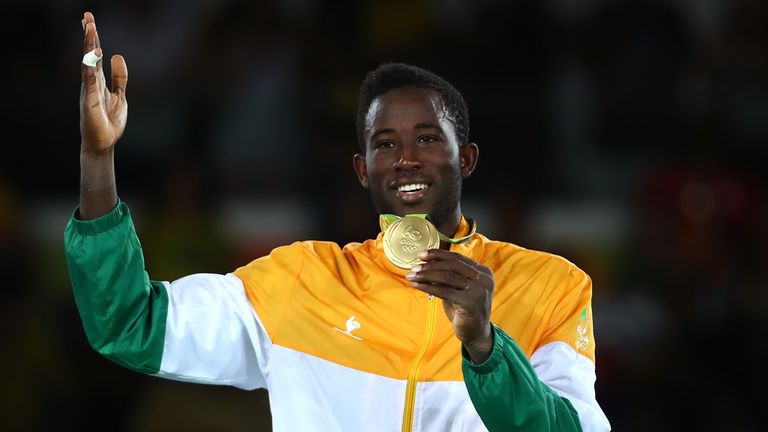 Please kindly comment below and share this post on your social media