Nigeria's former Minister of Foreign Affairs, Jaja Wachuku saved Nelson Mandela and other South African freedom fighters from the death penalty during apartheid in 1963/1964.
He raised the motion that prevented them from receiving the death penalty at the United Nations (UN).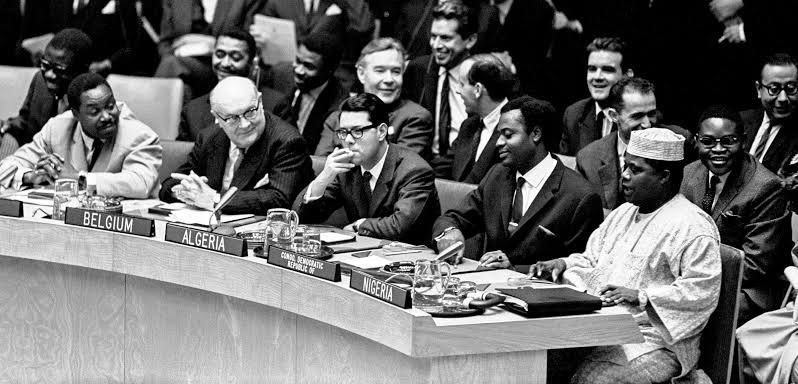 aja Anucha Wachuku was a Pan-Africanist, and a Nigerian statesman, lawyer, politician, diplomat and humanitarian. He was the first Speaker of the Nigerian House of Representatives;[5] as well as first Nigerian Ambassador and Permanent Representative to the United Nations. Also, Wachuku was the first Nigerian Minister for Foreign Affairs.
At a time when the United States government had already listed Nelson Mandela as a terrorist, Jaja Wachuku, who was "widely respected" as Foreign Affairs Minister of Nigeria intervened with the South African government and helped save Nelson Mandela and others from the death penalty at the 1963–64 Rivonia Trial.
In his 1962 diary, from Lagos: Nigeria, Nelson Mandela wrote: "Friday 18 May 1962: 1pm: OR and I meet Mr. Jaja Wachuku and his staff and have a profitable discussion. Saturday 19 May 1962: We have lunch with Jaja Wachuku."