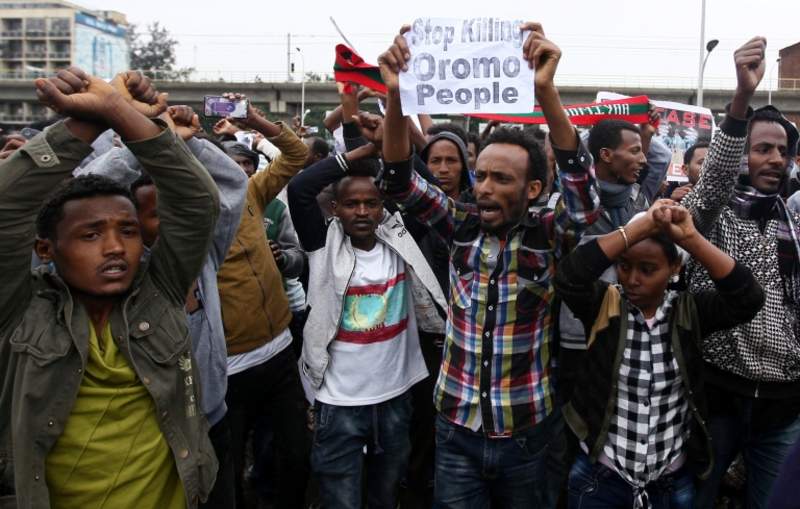 At least 97 people were killed and hundreds more injured when Ethiopian security forces fired live bullets at peaceful protesters across the Oromia and Amhara regions over the weekend, Amnesty International says it has learned from credible sources.
Thousands of protesters turned out in Oromia and Amhara – Ethiopia's two most populated regions – to demand political reform, justice and the rule of law, Amnesty said.
It added that 67 people were believed to have killed in different protests in Oromia.
The worst bloodshed, which "may amount to extrajudicial killings", took place in the northern city of Bahir Dar where at least 30 people were killed in one day, Amnesty said.
Hundreds were also being held at unofficial detention centres, including police and military training bases, the rights group said.
Its regional director, Michelle Kagari, added:
The security forces' response was heavy-handed, but unsurprising. Ethiopian forces have systematically used excessive force in their mistaken attempts to silence dissenting voices."
These crimes must be promptly, impartially and effectively investigated and all those suspected of criminal responsibility must be brought to justice in fair trials before ordinary civilian courts without recourse to death penalty."
The government has blamed "foreign enemies", social media activists and "terrorist groups" for the violence.
Please kindly comment below and share this post on your social media