Historic swearing of IIhan Omar as the first Somali-America US legislator
Ilhan Omar made history in the US back in November when she became the first Somali-American Muslim woman elected to Minnesota's state House of Representatives.
In an election that starkly divided the country, she was a glimmer of hope for people who opposed Donald Trump.
The 34-year-old, who came to America as a refugee almost 20 years ago, beat out a Republican opponent to gain a seat in the state house of representatives.
Ilhan told the local paper StarTribune after her win: "It's the beginning of something new. This district has a legacy of making history.
"I am excited for our progressive values and to be able to be on the ground at the Capitol representing the diverse people of my district and being a champion with them and for them."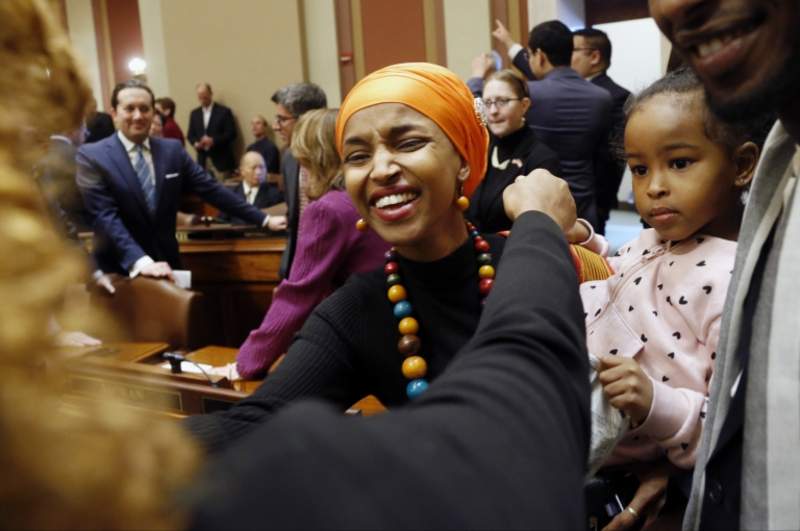 Ilhan Omar, the first Somali-American lawmaker in the US, has "pledged to be the best she can be" as she serves.
A video posted online by Star Tribune, shows Ms Omar taking her oath of office on the Koran before making a speech at a ceremony in the capital of the US state of Minnesota.
We are privileged to be people that can live in unity and diversity, and we are privileged to have one another. So as much as I pledge to you to be the best that I can be, I hope you will pledge to me to be the best you can be as well
Please kindly comment below and share this post on your social media