Technology giant Microsoft has launched its first software testing centre in Kenya. It's a development that will enhance East African nation' status as a regional hub for emerging technologies.
The Centre has been launched through a partnership with Techno Brain, making the centre the first in Africa and the fourth in the world.The other outsourced software applications testing centres are in China, Poland and India.It now hopes to create employment opportunities and transfer the knowledge to young engineers in Kenya
While presiding the launch, Kenya's deputy president, William Ruto, who officiated the launch hailed the job creation and innovation benefits of the centre.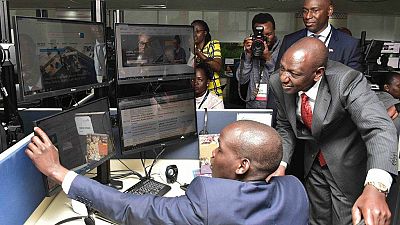 ''The Microsoft test engineering centre, the first in Africa, will create employment to our youths and position Kenya as a preferred destination of quality assurance and innovation,'' Ruto said.
With the launch of this center, software engineers in Kenya will  also get early access to the latest Windows operating system builds. They'll perform complex tests for various applications before they become available for the global market.
Microsoft Director of software engineering Bambo Sofola who was present at the event said that 'Kenya is said to be Africa's ultimate technology hub of the future and it is rapidly growing in that area. Microsoft is here to support and enable Kenya and Kenyan's to excel and achieve that purpose,''.
Technology companies including Microsoft, Facebook and Google continue to invest in expansion to Africa, where they hope to leverage on the potential of its largely untapped market.
Please kindly comment below and share this post on your social media