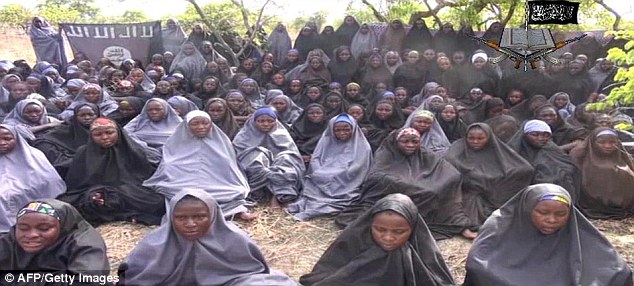 According to SaharaReporters, 21 of the over 200 kidnapped Chibok schoolgirls by Boko Haram have been released.
The report stated that the girls were picked up by military helicopter from Banki area of Borno state where Boko Haram militants dropped them off in the early hours of Thursday.
The Bring Back Our Girls Advocacy Group in a statement on Twitter said they are yet to confirm the authenticity of the report.

Photos obtained exclusively by CNN show some of the 21 girls who were released by Boko Haram to the military today. The 21 are said to be among the 276 girls that Boko Haram militants kidnapped in April 2014. The rescued girls are now on their way to Abuja where they would be received by Vice President Yemi Osinbajo. Another photo after the cut.
Please kindly comment below and share this post on your social media