WATCH VIDEO: South Africa's opposition leader, Julius Malema 'dragged out of parliament' ahead of President Zuma's address
South Africa's left-wing opposition leader Julius Malema has been forcefully removed from parliament.
Journalists tweeted that several Economic Freedom Fighters (EFF) MPs were ejected:
Violent scenes inside the National Assembly as EFF caucus is removed by Parly Protection Services #PresidencyVote pic.twitter.com/VgaFQEKS6V

— Lester Kiewit (@lesterkk) May 4, 2016
EFF MPs dragged out of House. pic.twitter.com/zozHzp6s9b

— Craig Dodds (@leggingit) May 4, 2016
Their removal comes ahead of an address by President Jacob Zuma, his first since last week's High Court ruling that he should face corruption charges over a 1999 arms deal.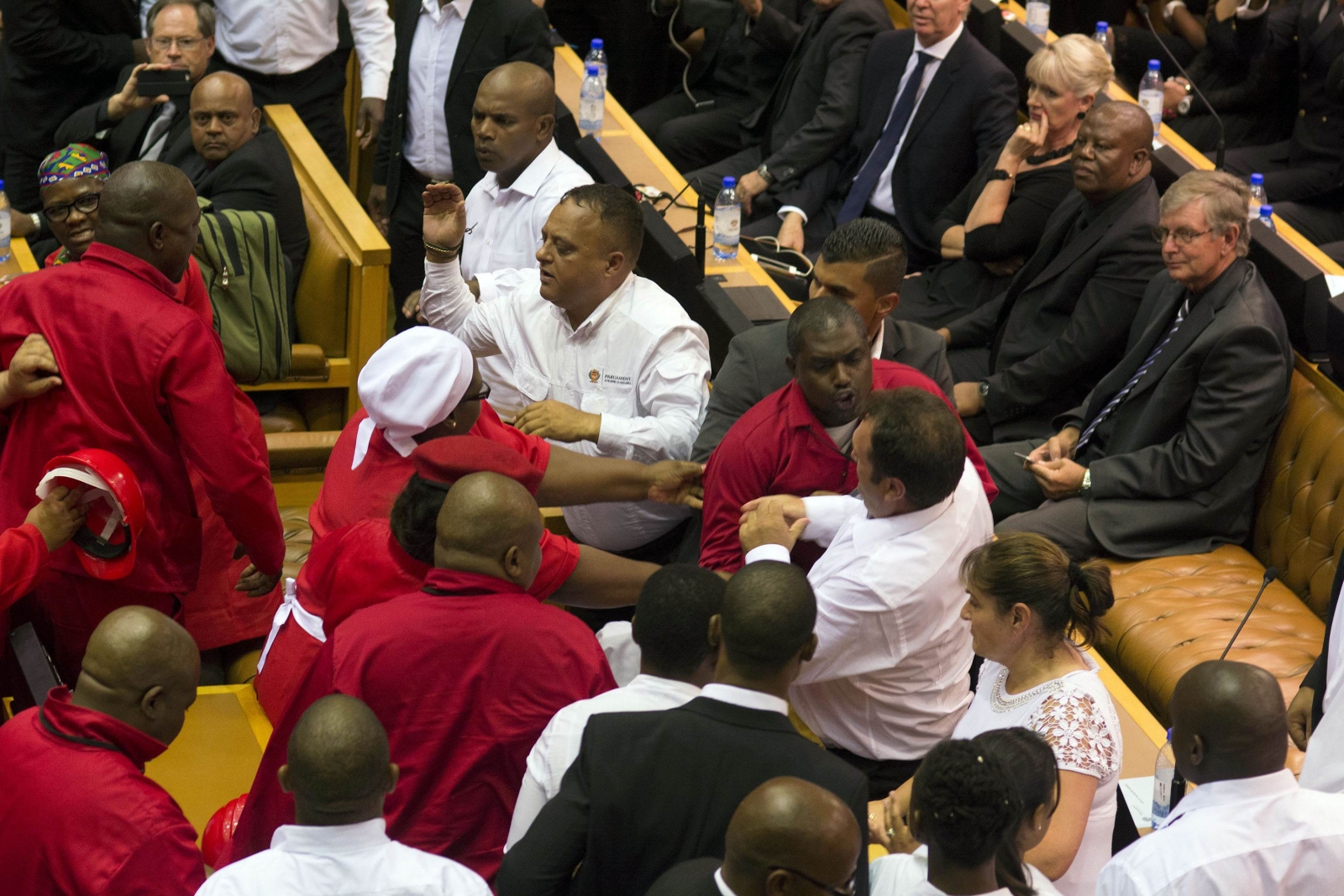 The EFF members of parliament have a habit of interrupting his speeches.
South Africa's New24 website says they were chanting "You're an embarrassment to yourself and your party. Jacob Zuma leave the house", before they were ejected.
Source: BBC Africa
Please kindly comment below and share this post on your social media